Koha home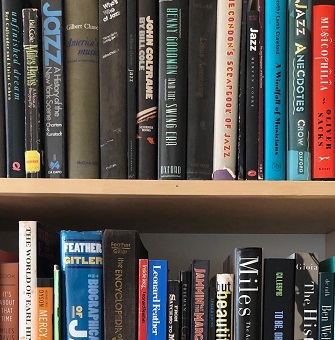 The VJC Archives: Moving Forward, Appreciating the Past
The Vermont Jazz Center's Archive includes rare recorded and filmed materials and interviews compiled from over 250 concerts obtained over the course of 40 years offering concerts and educational programs. The Archive also includes a physical library of over 400 jazz-related books and 7,000 CDs.
Currently all materials are available for in-house study by appointment. The VJC is now in phase 3 of the overall project: cataloging metadata for concert videos of performances and masterclasses filmed at our venue. The VJC Archive will also be the repository of founding director Attila Zoller, providing access to his personal collection of hundreds of rare photographs, movies, recordings, books, and ephemera.
We ask you to support this project so that it may bring to light important and rare recordings for future research and enjoyment.
When permissions from the artists have been granted, jazz lovers, academic researchers and students will have access to streamed media. To view materials in-house contact ginger@vtjazz.org.